Thank you for playing!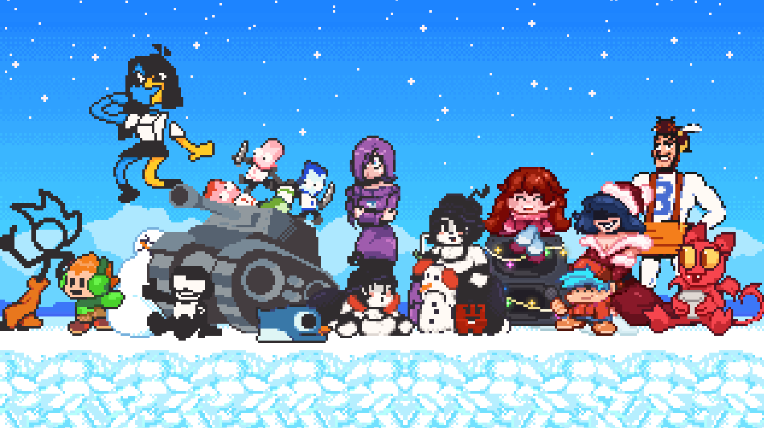 It is only my second completed game, but people have enjoyed it a whole lot, and for that i am grateful.
Since Dec 13th all the way to Dec 24th, we worked hard to try and make the experience as enjoyable as possible, there was a handful of hiccups and bugs throughout, and the levels were not all given the same amount of care because of time restrictions, but in the end I'm still proud of what we got to make. And happy you got to play it!
---
Special thanks
Super special thanks to @chocoholicmonkey Who painted the beautiful calendar image, as well as a number of in-game sprites. The cookies, Seal, and some of the character sprites for the winning parts
Special thanks to @stepford Who helped me with programming and a good handful of levels, they made the bulk of the achievements, made the timer work, and a bunch of other cool stuff for the game. Follow them and you'll be sure to see a lot of other cool games!
Special thanks to @fractalcounty Who made the Theme song you hear in the game, it was a very long process, but the final version really gets you in the mood to groove!
---
Final thoughts
The year is about to end, and Pengu is gonna take a long nap. One day he might return for other lil adventures, no promises, but i'm sure he'll hop around again eventually. Though i think he's saved Christmas enough for now